Süleyman Fişek, a PhD student in our group, has been awarded with his contribution in the National Astronomy Assembly which took place in Erciyes University between 3-7 September 2018 in Kayseri.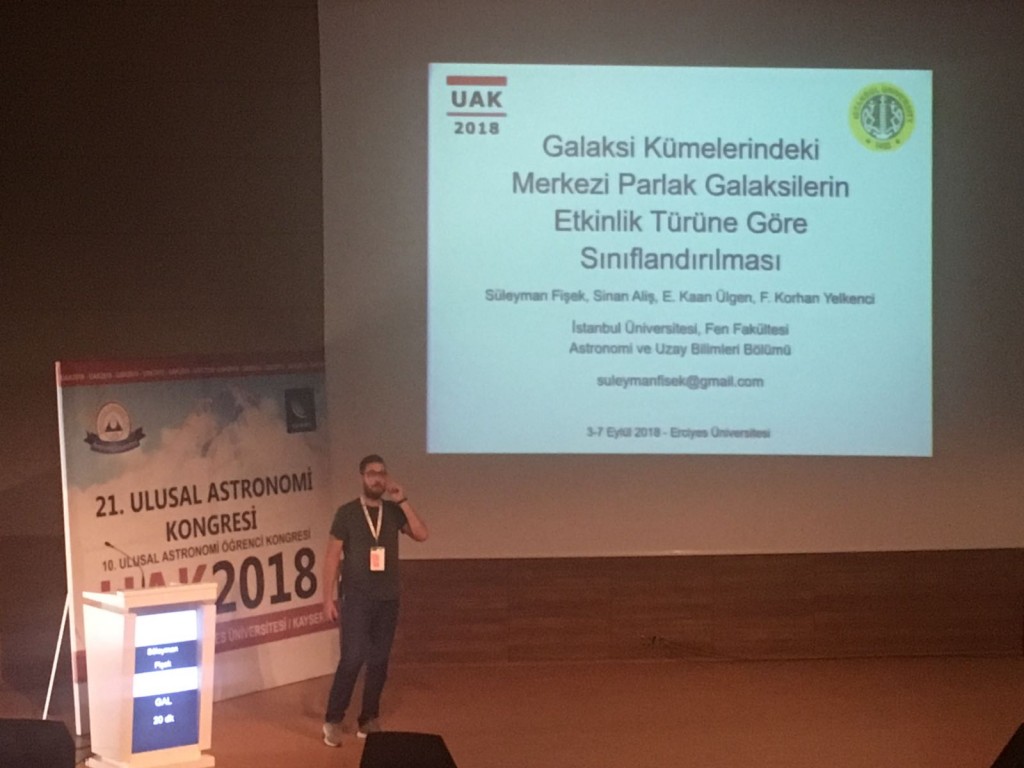 Fişek's contribution's title is: "Classification of Brightest Cluster Galaxies According to Their Activity Types".
The award is provided by the Turkish Astronomical Society (TAD) which is 1000 TL for the Best Student Contribution during the 21st National Astronomy Assembly.